When push comes to shove, classic cars are an investment. Yet once you've discovered that passion, that fascination for their classical beauty, the sound of their engines, and the smell of their old, fine materials, there's nothing better than that unique feeling you get when you're behind the wheel. Owners of such vehicles treasure that unique buzz. And the faithful restoration and preservation of such classic cars is an art form in itself. Those who wish to cut no corners entrust their classic cars to a specialist such as Tom Fischer.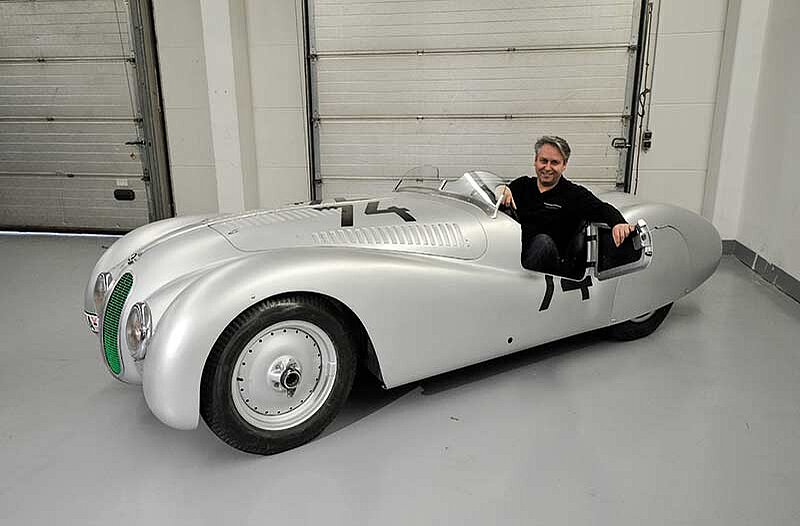 Tom Fischer Classic & Race Car Service was established in 1991, and has been at home next door to OELCHECK in the Upper Bavarian town of Brannenburg for the last 12 years. The workshop employs 15 highly qualified members of staff, each of whom set themselves high standards, are passionate and pay great attention to detail.
Tom Fischer is a big name in this industry and clients from around the world entrust him with their vehicles, be they from Moscow, Los Angeles, Vienna or Frankfurt. High-value vehicles from famous makes are restored, primarily those from the 1930s to the 1960s, even if there are a few mavericks along the way. Some of these dream cars, of which often fewer than 100 were made, are worth a seven-figure sum.
Quality with no compromise
Before you even lay a finger on such a vehicle, complex material analyses and research into the historical archives must be carried out. High-quality restorations are extremely complex and, depending on the value of the vehicle, the preparatory work alone can take more than a year. Yet Tom Fischer and his team know no compromise when it comes to quality. Only by restoring the vehicle in this way will you retain the car's originality. The workshop in Brannenburg is equipped with state-of-the-art technology, but the traditional work processes mastered by the team are the decisive factor.
Use grease – but in the right way
The car's engine, gears and rear axle will be thoroughly overhauled and supplied with fresh lubricating grease. Yet sometimes this is easier said than done, as the high-additive lubricants used today are generally not suitable for classic cars and are often incompatible with the sealants and metals used in the past. Furthermore, modern engine oils have such a strong cleaning effect that they remove deposits on the engine's interior, which may cause blockages in the oil lines as well as severe engine damage as a result.
Classic cars require unalloyed or very mild alloyed lubricants. In their engines, for example, many single-grade engine oils are used. Depending on the season and the climate, a high-viscosity summer engine oil SAE 40 or a low-viscosity winter engine oil SAE 10W will be used. Manual gearboxes with reduced loads require an unalloyed gear oil with a GL-1 API classification. A GL-3 gear oil, on the other hand, is mildly alloyed and contains EP additives. As a rule, this can also be used in manual gearboxes with non-ferrous metal components. Yet sometimes there is a difference between the theory and reality – an Alfa Romeo 8C, winner of the Mille Miglia 1936, for example, has a gearbox made out of non-ferrous metals which cannot withstand any organometallic EP additives. This requires extensive knowledge to avoid the wrong gear oil being added. Knowledge that Tom Fischer and his team possess, even though they are challenged on an increasingly regular basis. Should changes be made to a classic car's drive or engine without being logged, their experience is particularly sought after.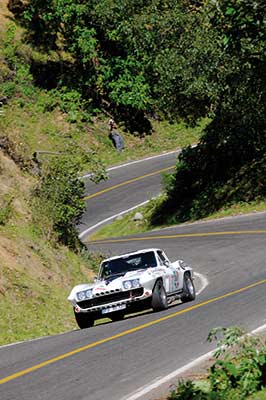 Oil analyses for maximum safety
To err on the side of caution, oil analyses are carried out before doing any work on an engine. Such analyses provide crucial information about its state and flag any possible damage. For example, when analysing engine oil from an Alfa Romeo engine, wear particles with an unusual composition may be found, clearly indicating wear in the bevel gear. Bevel gears were used mainly in the 1920s and 1930s for driving the camshafts to control the valves on four-stroke engines. After such a discovery during an oil analysis, a replacement part was produced for the component in question before further damage could be caused.
Even after they have been run in, oil samples are taken from the engines and gearboxes of classic cars and studied by OELCHECK. It will quickly become apparent whether the lubricant is the correct fit, everything runs smoothly or whether some problems may be feared when driving. Only when all parameters have been met is the car handed over to the customer. Many a precious item is sent to its destination by air freight. And when it's time for their next service, the classic cars return to Tom Fischer's workshop – because the owners know they can rely on his knowledge and diligence when it comes to their expensive dream cars.
Scroll To Top