Q&A Questions and answers
Shipping oil samples - what do you have to consider?
Are oil samples dangerous goods?
What do I need to consider when sending oil samples?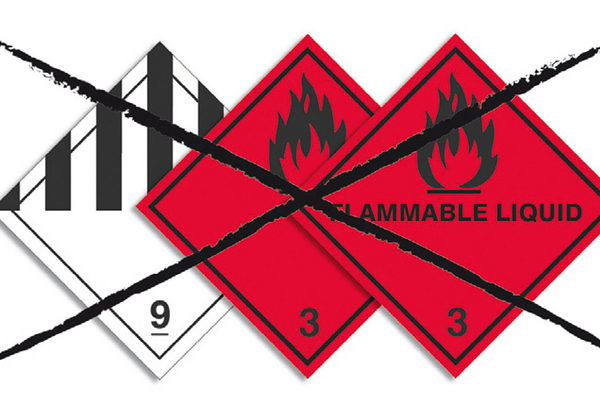 Oil samples are not dangerous goods
Postal services, courier services and shipping companies frequently have questions related to the contents of the shipments they are transporting. Especially if the contents consist of liquids, the package is easily classified as suspicious and then possibly not sent.
In case of discussions about sending in oil samples in our OELCHECK standard 100 ml sample bottles, you can certainly answer any questions better with the following instructions:
Declare oil samples as fresh oils or used oils, but not as waste oils. Lubricants only become waste oils, and thus dangerous goods, when they have become absolutely unsuitable for their originally intended purpose. The oil samples sent to us usually stem from systems where the lubricants are still in use
If necessary, specify the flash point with a value above 200°C. The limit value is 61°C and temperature must not fall below this value, according to the UN definition of dangerous goods. The usual hydraulic, engine and gear oils have a flash point of mostly well above 200°C.
Point out the "limited quantities rule". Due to the small quantity of less than 100 ml, the lubricant samples are goods that are exempt from the transport regulations for road and rail due to their small quantity. Only for the shipment of e.g. fuel and heating oil samples, quantity limits apply according to the ADR/RID (road/rail) and IATA (air) regulations, but only above 3 liters for road transport or above 1 liter for air transport the sample becomes a dangerous good.
The shipment of lubricant samples in containers intended for the storage of foodstuffs is not permitted in accordance with §8, Paragraph 7 of the Ordinance on Hazardous Substances. For this reason, use the prepaid analysis kits.
Although enclosing a MSDS is not required due to the high flash point and reduced quantity, obtain a copy of the MSDS in case of any queries. You will receive this multi-page document, which also contains instructions for transport with the oil delivery from your lubricant manufacturer. Most of the time you can also find it on the Internet.
Use our pre-addressed return envelope with UPS return slip. Within Germany, UPS pickup is included for you. The pre-addressed return envelope is ideally suited for mailing: it is made of oil-resistant plastic material. The self-adhesive closure seals the mailing bag leak-proof. The Sample Information Form is placed in an external transparent plastic bag to avoid oil stains.
For the shipment of oil samples by air, please note that a shipment can only be posted if proof of IATA training is provided for the responsible employee.
Fresh and used greases are also not dangerous goods according to UN regulations, so there are also no quantity limits for transport by road or air.