Practical all-inclusive kits
Laboratory analyses
within a day
Sample diagnosis
by experienced tribologists
in Germany
Free pick-up service
within Germany
Diagnostics conducted by experienced tribologists in Germany
OELCHECK's tribologists have a sound, broad knowledge of mechanical engineering and extensive professional experience in a wide range of industries. This knowledge of the systems, machinery and production processes you are involved in are just as crucial when creating lab reports as experience with the specific applications of lubricants.
The tribologists provide comments on each individual lab report taking into account all data and drawing on their many years of experience. All OELCHECK customers benefit equally from the expertise of our tribologists in Germany. Furthermore, customers will always receive a personal, individual reply to queries regarding the lab reports from our skilled staff.
Everything in one box. Absolutely everything.
With our Order Assistant, you can find the perfect all-inclusive analysis kit for your needs.
Whether it's gear oil in a lorry or lubricating grease from your wind turbine you wish to analyse,
we've got the right kit for you.
We've got everything you need when it comes to lubricant, coolant and oil analysis: each all-inclusive analysis kit contains an OELCHECK sample bottle (100 ml) shrink-wrapped separately with a cap in the kit colour, a Sample Information Form with a detachable lab number, an addressed returns envelope with a UPS return delivery form and the lab analysis with the conclusive lab report. The lab report is sent by email and can also be accessed at www.lab.report.
Record sample data using your smartphone
With the practical OELCHECK-App, you can record your
lubricant and oil sample data in three easy steps:
Scan your machine's QR-Code and select your component.
Scan the barcode from your Sample Information Form.
Add your sample details, save and send to OELCHECK.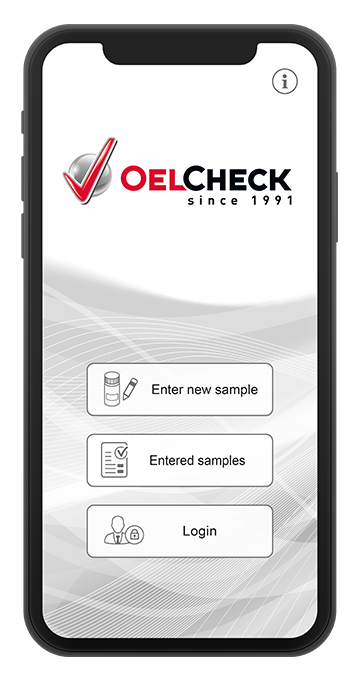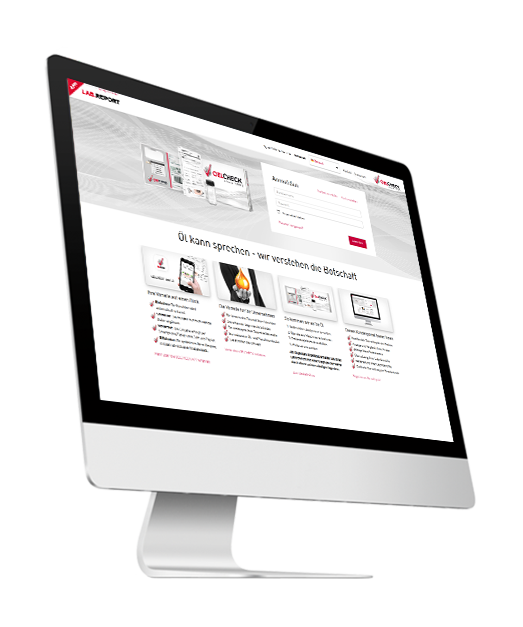 Find your lab reports online at www.lab.report
Convenient data entry for new samples
Display and comparison of all your samples
Find out your sample status
Translate your lab reports
Forwarding lab reports is simple
Graphs showing trends
Images and graphs are displayed and updated