Exclusive Agents - OELCHECK worldwide
OELCHECK is constantly expandeding:
You can currently order the OELCHECK all-inclusive analysis kits directly via our Exclusive Agents in China, Russia, India, Uruguay, Brazil, Argentina and Romania.
Analysis and diagnosis is carried out by experienced tribologists in the OELCHECK laboratory in Brannenburg: Quality made in Germany.

Our agents around the world act as independent companies. Our agents have in-depth technical expertise. OELCHECK offers the agents regular training on special technical topics related to lubricants and analytics.

The OELCHECK agents advise and support you competently in the respective national language.

In addition, you can get individual access to our web portal lab.report. Here you've the opportunity to view all of your samples, to filter them, e.g. also make country-specific evaluations.

The OELCHECK agents organize the dispatch of samples in the country and to our laboratory in Germany. UPS express shipping from the respective country to OELCHECK is free of charge for you.

After returning the sample by UPS Express, you receive the "next day service" that you're used to in Germany. This means that the meaningful laboratory report will be sent to you via e-mail the day after the sample arrives.

OELCHECK invites all agents to regular meetings in Brannenburg, Germany. This offers agents the opportunity to continue their training, to exchange ideas with one another and to find out about new developments.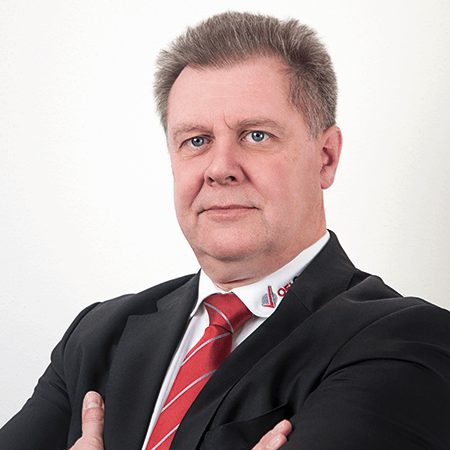 Your contact
As OELCHECK's "Technical Support Manager", Carsten Heine is responsible for the growing network of agents as internal contact person
With more than 20 years of experience in the lubricants industry, he is at their side for any questions. He is in constant contact with them and supports them in sales themes and especially customer consulting. He also supports our partners in training courses and has an overview of the situation in the respective countries – if possible he visits the agents regulary directly on-site.
He is supported by Christopher Vinzenz Wolter (Internal Agent Support).
Want to become an OELCHECK Exclusive Agent?
Please do not hesitate to contact Carsten Heine directly (ch(at)oelcheck.de, +49 8034 9047-250)!
We are looking forward to working together and many samples from all over the world!