Lubricant suppliers
Lubricant suppliers use OELCHECK analyses in both research & development and service analytics.
Everything running smoothly
All areas of the oil industry benefit from lubricant analyses, from drilling rigs, whose machines and components are exposed to extreme conditions (pressure, temperature, wet conditions), to lubricant suppliers' R&D labs. Furthermore, some suppliers offer OELCHECK analyses as part of the customer service in their product range. Accordingly, the composition of lubricants can be monitored using trend analyses from the date of delivery and unusual changes can be identified early.
Our analytics also help lubricant suppliers develop new lubricants. Our standardised system allows us to offer many investigations quickly and with high cost efficiency. Thus, if there are a large volume of samples in a development lab, e.g. due to a field trial at an OEM, we can bring our independent analyses into play. In this case, lubricant suppliers also benefit from our many years of experience and expertise in lubricant analytics.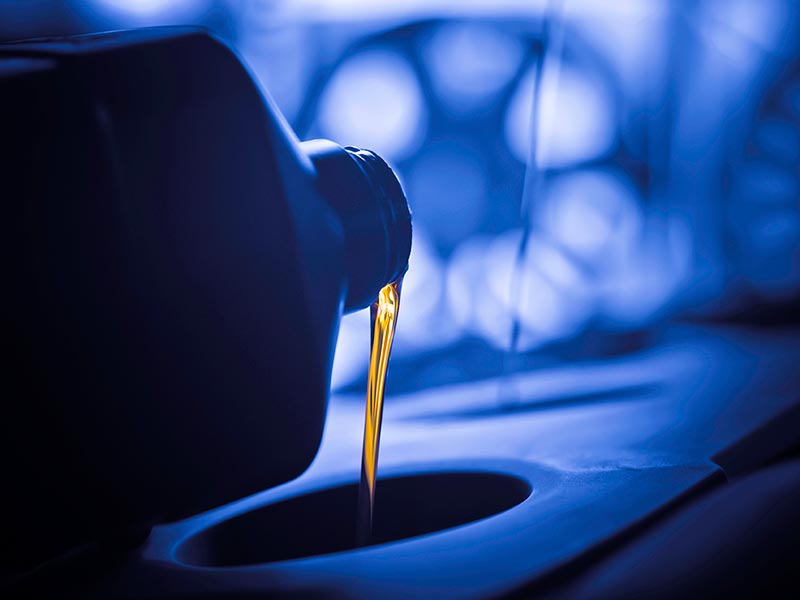 Regular lubricant checks increase customer loyalty. And if an oil change is necessary, this information comes from a neutral lab. First and foremost, synthetic high-performance lubricants often offer additional benefits, such as a longer service life. This combined with monitoring by means of regular oil samples ensures that good performance is not affected by, for example, mixing. The oil analyses can be integrated into a general concept and OELCHECK provides assistance by means of branded lab reports, special Sample Information Forms or online via the web platform. OELCHECK's all-inclusive analysis kits help lubricant suppliers offer their customers a convenient full package. In so doing, they always receive the right scope of analysis for their lubricant samples and continually check the condition of their oil and machinery. And that's not all - this is done rapidly, with a professional touch.
Recommended analysis kits for lubricant suppliers