Countless conveyor belts, systems in heavy industry, beverage filling lines, gravel plants, baggage carrousels in airports and much more besides would be brought to a standstill without gears and gear motors as well as SEW-EURODRIVE's related automation technology. It's not without reason, therefore, that the German company's slogan is Driving the World. With over 16,000 employees worldwide, SEW-EURODRIVE's drive and automation solutions ensure application-specific customer advice and a wide-ranging service portfolio. In the area of Condition Monitoring Service, oil analyses are an important component. After good experiences with OELCHECK in Germany, SEW-EURODRIVE is to start working with the leading laboratory for lubricating grease analyses on an international level.
Service from the start
From choosing individual gear motors to achieving a system solution, the SEW-EURODRIVE experts are there for their customers. In addition, energy-efficient concepts and solutions contribute to a significant fall in energy costs. From commissioning, the 24-hour service hotline and complete maintenance management to conversion and modernisation measures, SEW-EURODRIVE offers all services to achieve the highest possible system availability and ensure this in the long term. The Condition Monitoring Service is based on a systematic recording of the entire drive technology and automation. In so doing, a comprehensive concept is drawn up and implemented, from initial consultancy and explaining the optimal analysis methods to installation and analyses. In the first instance, defined parameters are measured, interpreted, visualised and forwarded to the system operator's maintenance system. OELCHECK lubricating grease analyses complement SEW-EURODRIVE's Condition Monitoring Service perfectly with analyses by the tribologists, a visual representation of the results as well as the option of calling up data anywhere in the world online using the customer portal www.lab.report and integrating it into the company-wide system.
Forward-thinking maintenance
Avoiding unplanned production downtimes by recognising wear early on (predictive maintenance) is high on SEW-EURODRIVE's and system operators' priority lists. A simple and cost-effective option for supporting this maintenance strategy is the regular analysis of the lubricant used. Downtimes resulting from wear can usually be traced back to a lack of lubrication or oil changes. If, for example, combinations of metal particles are found in an oil sample, the experienced tribologists can draw conclusions as to their origin and usually assign the wearing processes to individual components. In addition they are able to determine whether it concerns corrosive or abrasive wear.
Yet it is not just potential damage that can be spotted early with lubricating grease analyses – SEW-EURODRIVE customers benefit from the longest and most condition-based oil change intervals, as the best time for a change can be determined using the analysis results. This allows you to plan maintenance work at the right time and save on costs.
One partner, many benefits
Given that SEW-EURODRIVE has had good things to say about OELCHECK lubricating grease analyses for several years, the companies' partnership is soon to be expanded internationally, allowing SEW-EURODRIVE's international subsidiaries to benefit from numerous advantages:
Uniform high quality of analyses and diagnostics
Clearly defined processes and analysis methods
Uniform Sample Information Forms and lab reports
Specific recommendations from an experienced OELCHECK tribologist regarding further necessary measures, such as oil changes, oil filtering or an endoscopy
Well-thought-out and practical analysis kits for sampling and dispatch
Free collection and return of samples throughout Europe with UPS
Access to the customer portal www.lab.report, where samples can be entered online anywhere and at any time, data managed and other projects such as translations into other languages monitored
Significantly improved service offering for SEW-EURODRIVE customers
Green light following a successful test
The partnership with OELCHECK, along with the associated processes, was tested during a pilot project with SEW-EURODRIVE Netherlands. The result – on the advice of SEW-EURODRIVE, the system operators in the Netherlands are now increasingly using oil analyses. Customers appreciate the added value of OELCHECK analyses, which display the current situation of oil and gears perfectly. Particularly if oil samples are taken and analysed regularly and then lead to forward-thinking maintenance trends and wear processes being recognised early.
Following the successful test in the Netherlands and the years of positive experiences in Germany, more and more SEW-EURODRIVE subsidiaries are now using OELCHECK lubricating grease analyses. The comprehensive plan will be presented to a large international audience at the Hannover Messe 2017.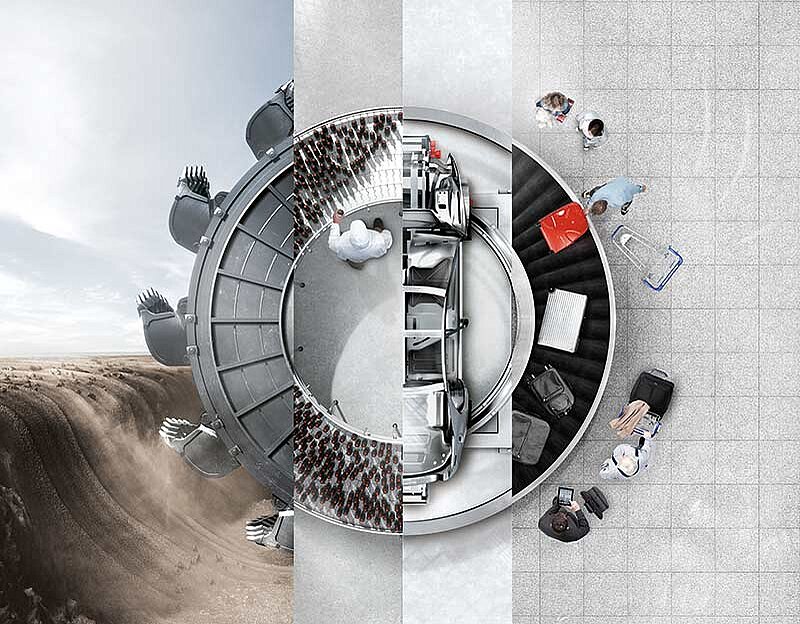 SEW-EURODRIVE
Tradition in motion
When the company Süddeutsche Elektromotorenwerke, or SEW, was founded in Bruchsal, north Baden-Württemberg in 1931, no one could predict the rapid development it would experience. Today, SEW-EURODRIVE GmbH & Co KG has a network of 15 manufacturing plants and 77 drive technology centres in 51 countries around the world. Headquartered in Bruchsal, the family-owned business employs more than 16,000 staff worldwide, 550 of whom work in research and development. With a turnover of €2.8 billion in 2016/17, SEW-EURODRIVE GmbH & Co KG is among the international market leaders in the area of drive technology and automation.
Scroll To Top